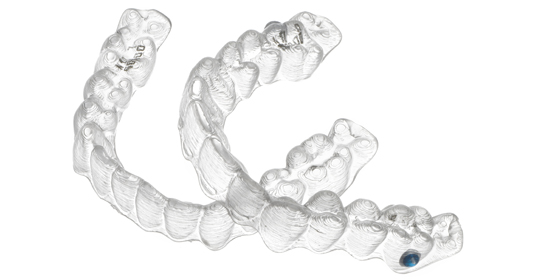 Invisalign is the new "lifestyle-friendly" way to straighten your teeth without the inconvenience and stigma of metal brackets and wires.
Nearly invisible removable aligner trays are custom-fabricated for you with computerized technology. Wearing these trays gradually and effectively moves your teeth to their ideal position for a beautiful smile and optimized bite.
At 7 Oaks Laser Dental we have experienced Invisalign-certified dental professionals to help you get the smile you have always wanted, and deserve.
Contact us to book your Invisalign consultation today.