iTero Intraoral Scanner At Your Local Dentist
WHAT IS THE ITERO® ELEMENT™ INTRAORAL SCANNER AT YOUR LOCAL DENTIST?
The iTero Element Scanner is a digital impression system that allows your local dentist to forgo messy putty in your mouth. Our team here at 7 Oaks Laser Dental can digitally capture a detailed 3D model of your teeth and gums. Not only is this process far more comfortable than the old putty-based impressions, but it's faster and can offer a superior clinical endpoint.
NO GOOP, NO GAG, NO WORRIES!
During the impression process, you can breathe or swallow as you normally would. You can even pause during the process if you need to sneeze or just want to ask a question. We can use the scanner for new patient, hygiene and Invisalign appointments.
WHAT ARE THE BENEFITS?
Here is a brief list of the benefits you and your local dentist enjoy from iTero Element Scanner digital impressions:
Eliminates the need to retake impressions.
Fast and accurate.
No unpleasant taste or smell.
You can see a simulation of your potential post-treatment smile.
BOOK YOUR ITERO ELEMENT SCANNER APPOINTMENT AT YOUR LOCAL DENTIST
The iTero element scanner ensures a more accurate impression from the start, resulting in improved treatment and a more comfortable patient experience.
Please feel free to ask us any questions about iTero, online or on the phone. We are here to help you with your smile and to answer any questions you might have about iTero or any other treatment that we offer.
Our team here at 7 Oaks Laser Dental Centre is looking forward to meeting you in person! Request an appointment today!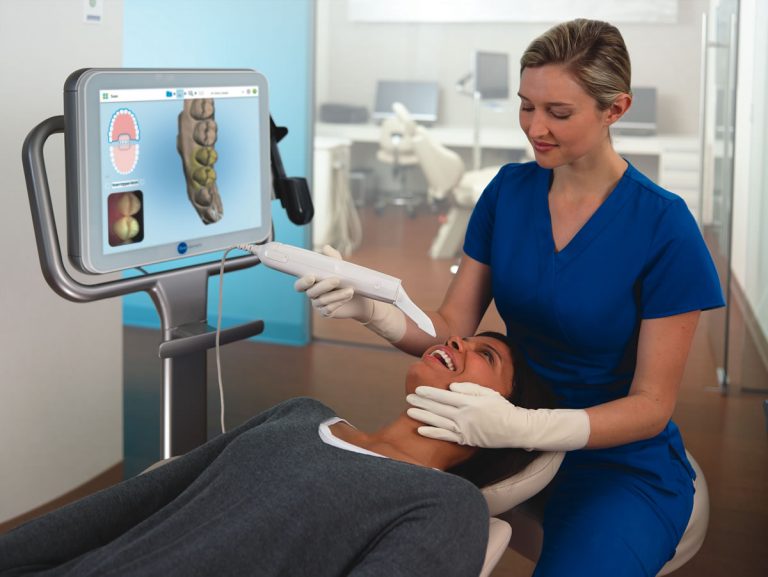 "*" indicates required fields