ABBOTSFORD DENTAL CLINIC PROMOTIONS
There are no current promotions at your Abbotsford dental clinic. Check back soon!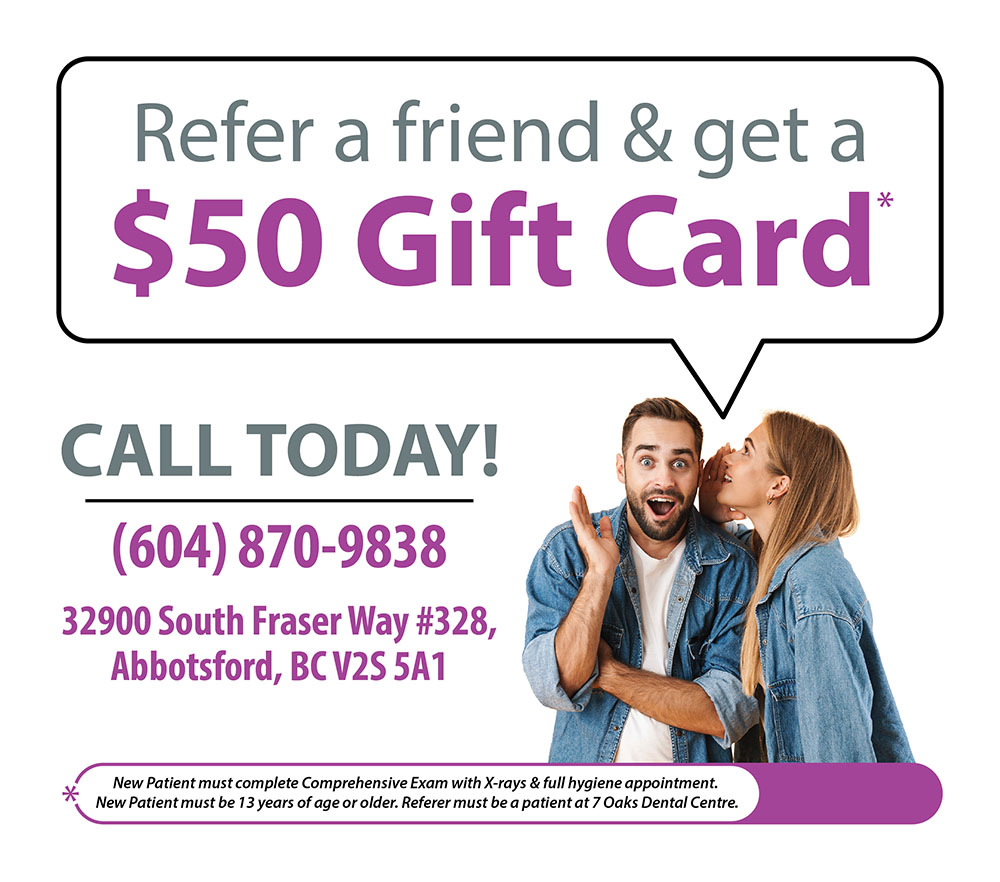 PAST ABBOTSFORD DENTAL CLINIC WINNERS
Congratulations to Terri-Lynn G for winning a $100 gift card to The Keg through our 2021 Valentine's Day Giveaway!
Congratulations to Nicole Pallmann for winning our Pumpkin Carving Contest! Her carving is of a Seahawks NFL helmet.
Congratulations, FERNANDO HAMTIG on winning our Christmas Basket giveaway!
Congratulations, LISA PARE on winning A Nintendo Switch through our fall contest!
Congratulations, ASHLEY MARTIN on winning our Summer Family Fun draw! She won a $100 Gift Card to Castle Fun Park!
Congratulations, HEATHER ANN on winning our Slide Into Summer Draw! She won 4 passes to Cultus Lake Water Park!
"*" indicates required fields
32900 S Fraser Way #328, Abbotsford, BC V2S 5A1
Conveniently located on the main level of Abbotsford's SevenOaks Shopping Centre, home to over 100 stores and plenty of Free Parking.