We love to share promotions with our patients! See what's happening right now at 7 Oaks Laser Dentistry.
ENTER OUR EASTER COLOURING CONTEST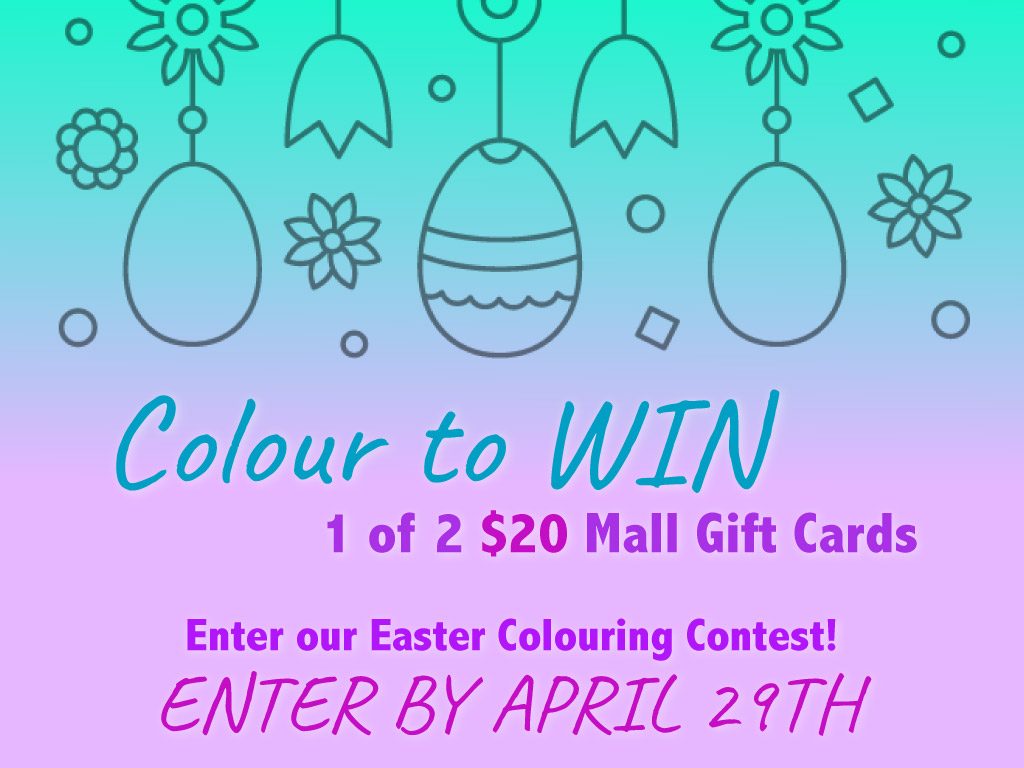 It's colouring contest time at 7 Oaks Laser Dental!
Enter our Kids Easter Colouring Contest and you could be the lucky winner of a $20 gift card to Seven Oaks Shopping Centre!
The 2 lucky winners will also be on our Kids Wall of Fame!
Bring the kids in for their appointments or just stop bye to colour a page and say hi. Happy Easter!
DOWNLOAD THE COLOURING SHEET HERE
There will be 2 colouring categories:
under 8 years old
8+ years old
One prize for each category!
Enter by April 29th. Enter your colouring pages into the draw here at the clinic or email us your sheet at info@7oaks-smile.com
#328 – 32900 South Fraser Way, Abbotsford, BC V2S 5A1
Conveniently located on the main level of Abbotsford's SevenOaks Shopping Centre, home to over 100 stores and plenty of Free Parking.

We're always welcoming new patients, and look forward
to forming lifelong relationships with our neighbours
and colleagues in Abbotsford.