Meet our Family Dentist Team in Abbotsford
Your Abbotsford family dentist is here to help you achieve your goals! Learn more about our team of dentists here at 7 Oaks Laser Dental Centre!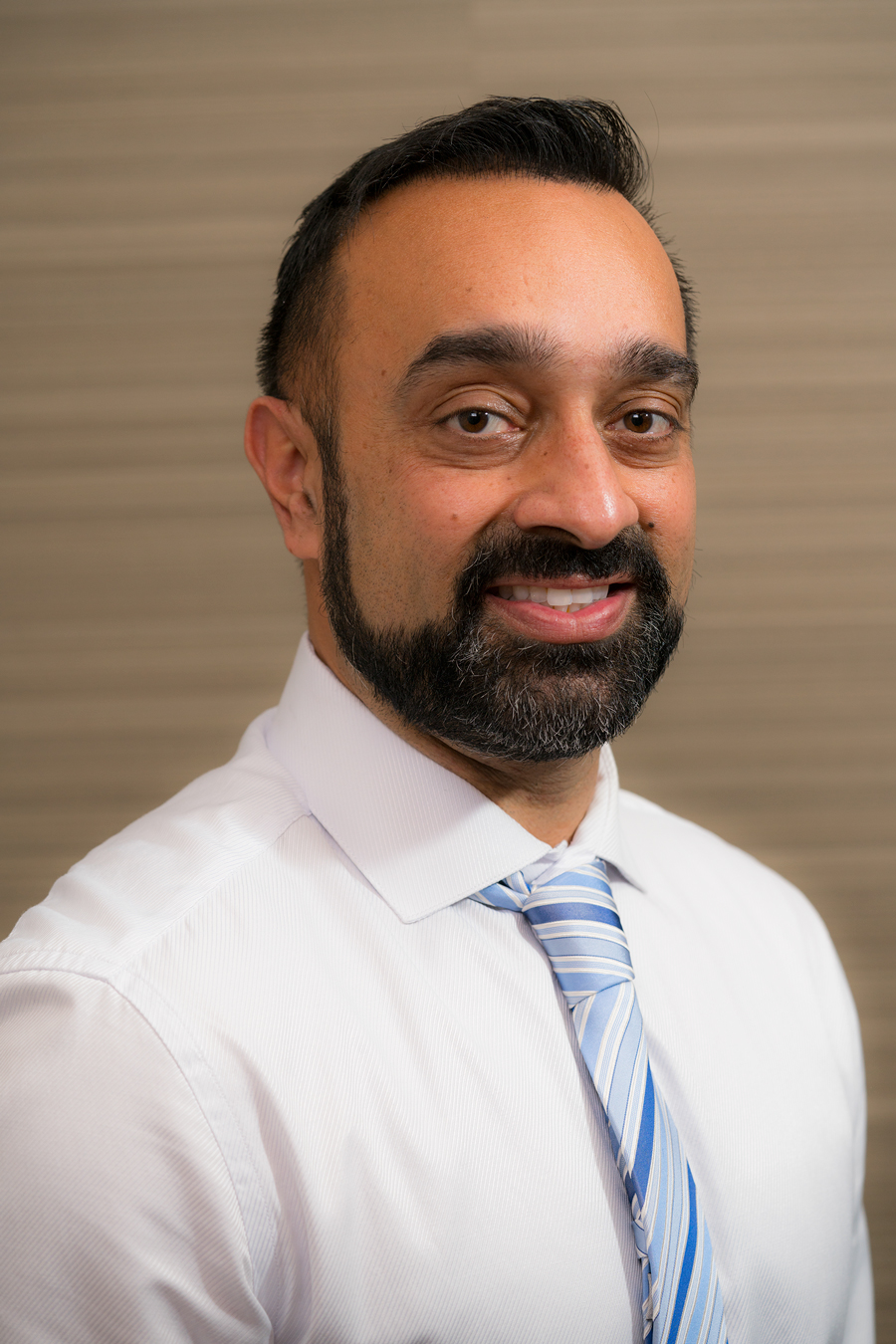 General Dentist
After completing a Ph.D. in Medicine at University of British Columbia in 2002, Dr. Raj Hundal graduated from the DMD program in 2005. Dr. Hundal is best known by his patients for not only maximizing their dental health, but for making them feel at ease during their visit. With his advanced training in intravenous sedation, Dr. Hundal has treated over 2000 cases with IV sedation. He is continuously looking to make the patient experience as comfortable as possible. Dr. Hundal is widely regarded by his patients for his patience and being down to earth.
When Dr. Hundal isn't working on our smiles, he is a dedicated family man spending time with his wife and two children.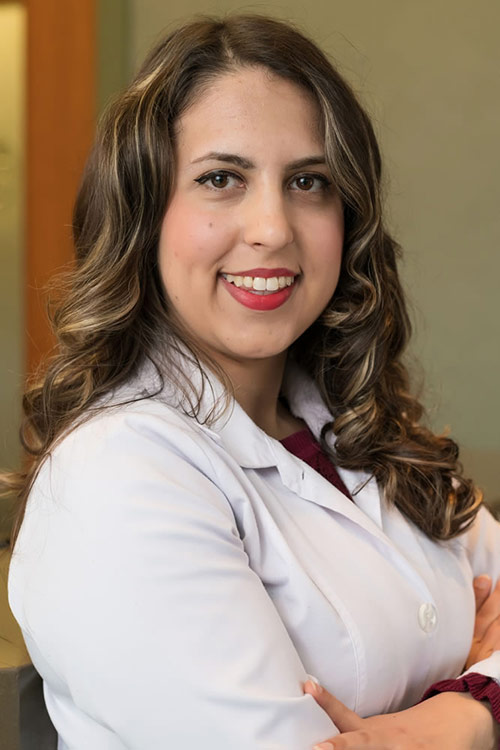 Family Dentist
Dr. Sara Sassani received her Doctor of Dental Medicine from the University of British Columbia. She enjoys building a connection with her patients and is committed to making their dental experience comfortable. Dr. Sassani likes treating children of all ages and teaching the importance of maintaining good oral health. Aside from her work, she enjoys hiking, reading, traveling, and spending time with family and friends.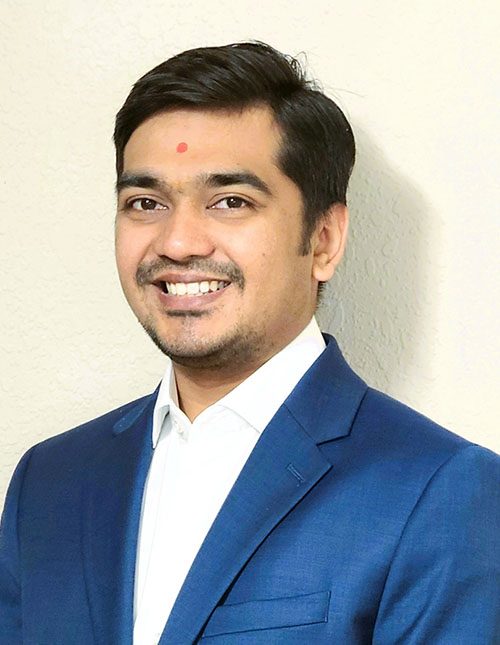 General Dentist, BDS, MAS
Dr. Saharsh grew up in India where he graduated with a Bachelor of Dental Surgery from Gujarat University in 2014. After Practicing General Dentistry in India, he moved to Canada in 2016 and got his dental license by clearing NDEB exams. Dr. Saharsh practices all aspects of dentistry, but his special interest is in Restorative Dentistry and in Surgical Dentistry. To provide the highest level of dental care Dr. Saharsh continues to take education courses to learn about new dental techniques.
Dr. Saharsh is dedicated to satisfying his patients' needs and concerns and strives to provide his patients with the health and aesthetics of a great-looking smile. He is a member of the British Columbia Dental Association and Canadian Dental Association. In his free time, Dr. Saharsh enjoys several outdoor activities with friends and family.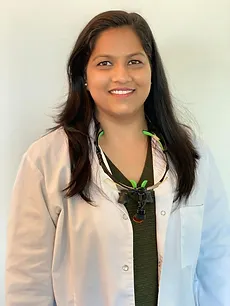 General Dentist
Dr. Shinam Mittal graduated from the University of Southern California. Prior to attending USC she completed her Bachelor of Dental Surgery in India. She moved to Vancouver to pursue her Master's in Administrative Sciences with a specialization in Global Health and Human Services Administration from the prestigious Fairleigh Dickinson University in Vancouver in 2012.
 
Dr. Mittal actively participates in continuous education courses and seminars to stay current on the latest advancements in the field of dental technology, restorative dentistry and aesthetics. She thrives to make sure that all her patients understand their required treatment and ensures that each patient gets the best possible care.
 
After living in BC, Dr. Mittal could not be happier to call her home. During her free time, she enjoys exploring the gorgeous nature of BC by doing all kinds of outdoor activities.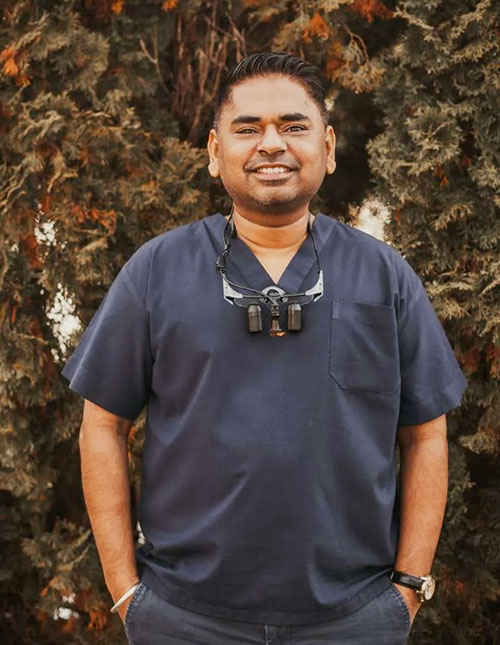 General Dentist
Dr. Chandanjit S Sra moved to Canada in 2012 after completing his Bachelors in Dental Surgery from a prestigious university in India where he excelled in the clinical aspect of Dentistry. Dr. Cherie as he is referred to, went to work as an Associate Dentist in Multinational hospital chain, Fortis Healthcare in Chandigarh, INDIA.
After his big move, he went back to his studies and got admitted to the University of Western Ontario, London from where he graduated in 2018.
He has a special interest in the restorative and surgical aspects of dentistry. Dr. Cherie has taken a few CDE programs to hone his skills. Most importantly, Dr. Cherie takes time to understand patients' needs and concerns and makes sure to provide them with the best treatment options available.
When he is not helping his patients achieve their oral health goals, he can be caught hiking, travelling or listening to podcasts.
Your Family Dentist Near You Is Here To Help
Your Abbotsford family dentist wants to help you with your smile. Here at 7 Oaks Laser Dental Centre we are welcoming patients of all ages to help them out with their oral health and hygiene.
Request An Appointment Today!
Contact us to request an appointment with your Abbotsford family dentist. Our staff is here to help you find the next available appointment that suits your schedule.
Above all, your Abbotsford family dentist is looking forward to welcoming you into our dental family!