Blog From Your Dentist – Sevenoaks Mall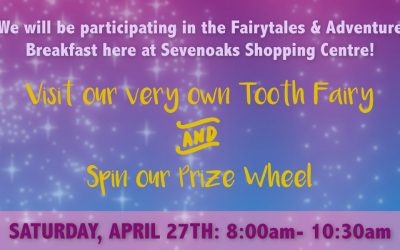 7 Oaks Dental Centre is participating in the Fairytale and Adventure Breakfast at Sevenoaks Shopping Centre! The event will be held in the food court on April 27th, 2019 from 8:00am - 10:30am. We will have our very own Tooth Fairy and a Prize Wheel! Spin the wheel to...
32900 S Fraser Way #328, Abbotsford, BC V2S 5A1
Conveniently located on the main level of Abbotsford's SevenOaks Shopping Centre, home to over 100 stores and plenty of Free Parking.