Blog From Your Sevenoaks Dentist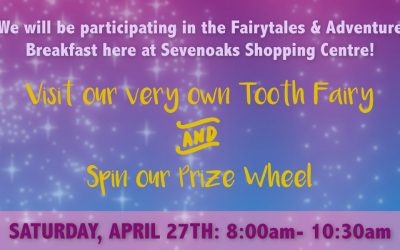 7 Oaks Dental Centre is participating in the Fairytale and Adventure Breakfast at Sevenoaks Shopping Centre! The event will be held in the food court on April 27th, 2019 from 8:00am - 10:30am. We will have our very own Tooth Fairy and a Prize Wheel! Spin the wheel to...
Your Sevenoaks Dentist Keeps You Informed!
Stay tuned  for your Sevenoaks dentist updates about the latest developments in the field of dentistry, our community, and your Sevenoaks Mall dental clinic! 
32900 S Fraser Way #328, Abbotsford, BC V2S 5A1
Conveniently located on the main level of Abbotsford's SevenOaks Shopping Centre, home to over 100 stores and plenty of Free Parking.